OK guys....here is the second part !!!!!
Alfred car for the second sem. Damn power, but nothing can beat his merz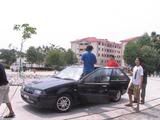 Melaka town taken from Century Mahkota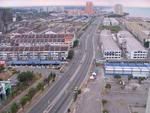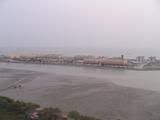 Go cart . I crashed this car while doing a high speed late braking technique. I braked too late and too hard to slow down the car after a long straight. The car went into a spin and into the Tyre barrier. I was uninjured but the car's Front tyre whell broke , the brake line broke , the front bumper cracked. Lucky no need to pay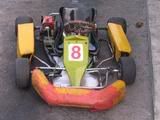 Accident in Melaka. Wira chashed into lamp post.