Well..well...first of all i woke up at 11.30....haih...yesterday me and Fabian was watching a stupid movie, it was suppose to be a scary movie but we ended up sleeping. Damn. Anyway, we went for lunch in HB1 and after that i and Chee Way went to library to do some revision. Nelson joined us at 5 and after that we could not study. We ended up talking about Masters, Phd and taxes and also some stuff regarding computer..hehehehe. ANyway..after that me , Fabian , Chee Way headed down to the field to kick some balls. WE were joined by Totoro Ping and Satkuru...i think that was his name . WE just kicked and passed thats all.
Anyway just now Chee Way was asking me about Melaka....so i decided to post some Pictures just to rekindle the Melaka Memories. So here goes Part 1
PART 1
My house in UA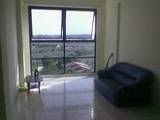 MMU Melaka
Guess which is me !!!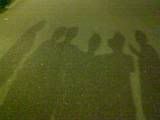 Picture of Melaka taken from 7th Floor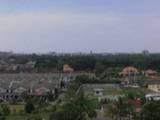 Stay tuned for more pictures to come......till then bye