Hehe...sorry for the late delay guys.. sorry for no updates this past few days. Got a lot of work to do, U nite to work on.hehe. HEy..guys stop screwing Reza....U nite was a sucess....i tell you..it was a sucess. But screw the food la...that was bad. Pity them.. anyway, here are some pics on penang trip. Basically the trip was all about eating and eating and eating and eating. I truly enjoyed the buffet in Penang Club...damn coool.
One of the fuuny thing that happened to us in Penang was we wanted to go to Gurney Drive to collect my mom present. The Credit card gave my mom a present but it had to be collected in OSIM penang. So off we went to GUrney drive.....but ended up in Gurney Hotel...thanks to my bro so called directions. No wonder so easy to get parking.eh
Dad driving to Penang. if not mistaken already nearing the Ferry.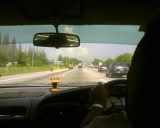 a picture of another ferry
Penang City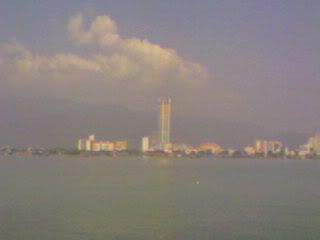 mom looking out of ferry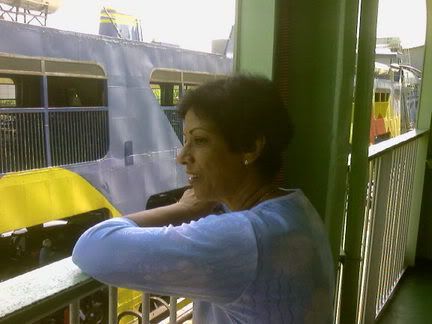 talking over a glass of wine. mom and bro on the couch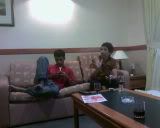 Dad waiting for his fish something something ( Some italian crap)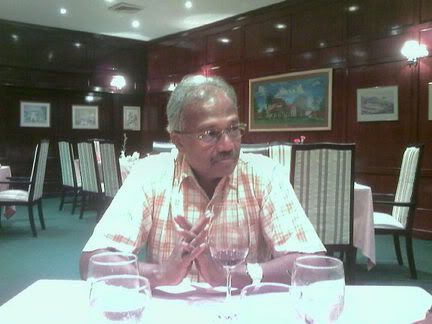 last but not least...
Captain bring your asss over to cyber pronto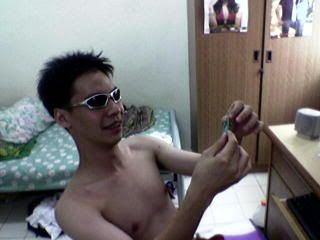 **** sorry for the different picture sizes. Due to my mistake in Resizing *******