Technical communication......was suppose to be an easy paper in today but ended up being one of the hardest Many was seeing complaining about not being able to finish up in time, i was grumbling about the Section A....which was damn hard. I evan chatted with my lecturer in Yahoo messenger after exam. here was part of the conversation
bubba_t2000: wah miss..section A very hard...
hueyzher ng: :D
hueyzher ng: its quite challenging
bubba_t2000: not quite...very
bubba_t2000: you didnt set the question..?
hueyzher ng: set by two centres
hueyzher ng: then merge
hueyzher ng: and chosen
bubba_t2000: the other sections was ok...just that the first section was a real killer..
hueyzher ng: are us ure
hueyzher ng: so that means u are okie with the other sections
hueyzher ng: section b and c
bubba_t2000: ok la..not so bad..
hueyzher ng: then good
hueyzher ng: the problem letter...how did u do?
bubba_t2000: the shy girl..?
bubba_t2000: bad also
hueyzher ng: mmm
hueyzher ng: bad..why
bubba_t2000: communication barriers..i only remembered culture and language
hueyzher ng: can u relate?
hueyzher ng: okie
then the conversation went on..........
Here are some pics i took after the test. still in exam hall
The 'Culprit" paper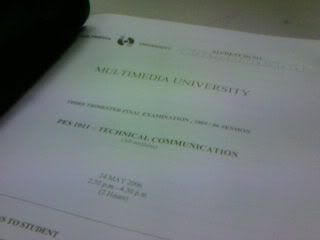 The People around me. You can see Chee Way with his ACES Shirt.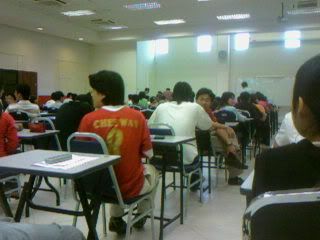 Took this picture in the morning one day. Its a MAS B747 flying on finals to the Runway in KLIA. My first spotting picture.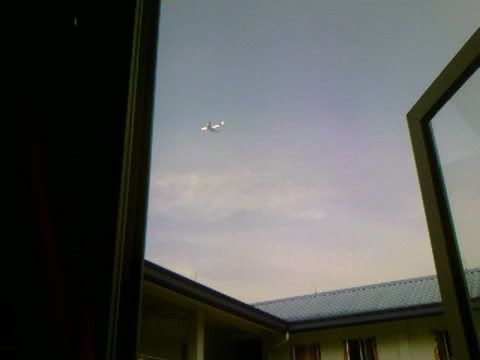 okok....gtg now need to hit the books again. COz knowledge is gold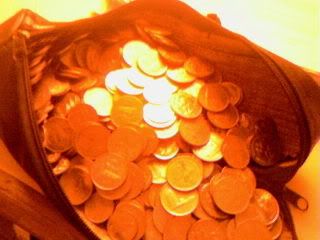 but looks like getting gold is easier....knowledge...harder.