Since watching Austin Powers 1 and 2...i suddenly have the craze for Austin Power movies.... YEah Babyyyyy..hahahah i do. Seriously ..the movie is good...but seriously i dont know why the girls think that he is hot...his pick up lines however are good...damn good. While watching movie also....i suddenly remembered my good ol friend... Good ol Vicknesh Raj aka Tan Sri. The only Guy in malaysia who got Tan Sri without getting the PSM award from The King. He got it or more like GRABBED IT through other methods..aahhaa... ( Think of Sofea Institute in year 2001) ahahha. I think Tan Sri is in Indonesia now....studying medicine..not sure..not seen him for quite some time..haha.
THE REAL AUSTIN POWERS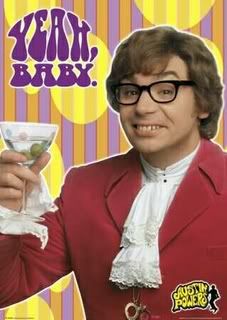 Good Ol Tan Sri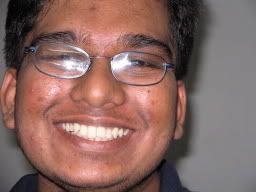 Notice any resembelences....ahahhahaa....he could be the next Austin Powers.... in
AUSTIN POWERS : THE MAN WHO GRABBED MY ASS...