hmmmm....well its the time of the semester where there are no classes, no lectures, no tutorials, no fun no anything...just studies. Haih...i hate this week as we have to catch up one semester's work in a week. Thankfully last week we finished all out assignments, the last being the 12 hour marathon BAC assignments in which we all suffered mental fatigue in doing that particular assignment. Thanks a lot BAC group 4 guys...you guys are great. haha.
Well, here are some pics that summurazies study week.....
Tharan is Studying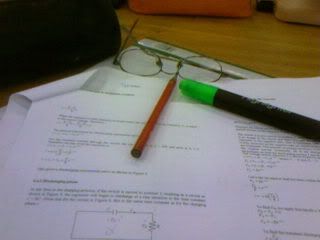 Ping is Studying
Teoh Chee Way is studying
Fuki ( Fook Yih ) is studying
Fabian is St....Wait a moment
He is...errr.......eerm...
STUDYING.....yeah...